XBMC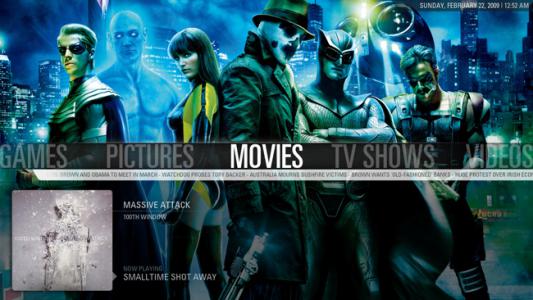 Description:
XBMC is an award-winning free and open source (GPL) software media player and entertainment hub for digital media. Currently XBMC can be used to play almost all popular audio and video formats around. It was designed for network playback, so you can stream your multimedia from anywhere in the house or directly from the internet using practically any protocol available. Use your media as-is: XBMC can play CDs and DVDs directly from the disk or image file, almost all popular archive formats from your hard drive, and even files inside ZIP and RAR archives.
Clean Master
Clean Master
KS Mobile, Inc.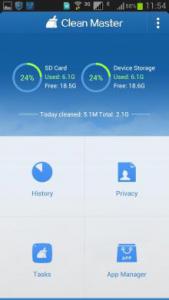 Description:
Clean Master is a Must Have cleaner app for Android users. It provides comprehensive cleaning methods to clean residual files, temp APKs, terminate tasks, uninstall apps and erase history on Android devices. Clean Master is easy and effective. After a comprehensive cleaning, MBs even GBs space will be released for your phone. No superuser permission required. History Eraser will help you erase installed caches and residuals files easily with only one CLEAN click.
Framaroot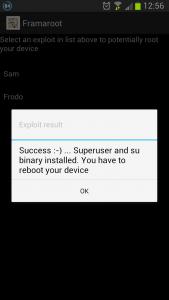 Description:
Framaroot is a one-click application to root some devices. Here's an one-click application to install Superuser and su binary on phones which embed Exynos4 and maybe some omap processors (I've only tested on Archos 101 Gen8). Superuser and su binary include in application work from android 2 to 4. Compatibility for Exynos devices : Samsung Galaxy S2 Epic 4G Touch - SPH-D710 Samsung Galaxy S2 AT&T SGH-I777 Samsung Galaxy S2 GT-I9100 Samsung Galaxy S3 GT-I9300 Samsung Galaxy S3 LTE GT-I9305 Samsung Galaxy Note GT-N7000 Samsung Galaxy Note 2 GT-N7100 Samsung Galaxy Note 2 LTE GT-N7105 AT&T Galaxy Note 2 SGH-I317 Verizon Galaxy Note 2 SCH-I605 T-Mobile Galaxy Note 2 T-889 Samsung Galaxy Camera EK-GC100 Samsung Galaxy Tab Plus GT-P6210 Samsung Galaxy Note 10.1 GT-N8000, GT-N8010, GT-N8013, GT-N8020 iBerry Auxus CoreX2 3G and CoreX4 3G Compatibility for Omap devices : Archos 101 Gen8 Coolpad Quattro 4G LG P970 Optimus Black LG Marquee LS855 Parrot ASTEROID Smart.